Who We Are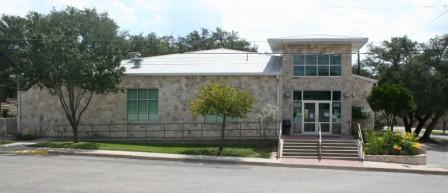 Location
The Sutton County Public Library is located at 306 Mulberry St., Sonora, TX. The Library provides free services to all residents within Sutton County with services available to all surrounding counties. We are a Tex Share library.
Library Vision
Sutton County residents will view the library as a gateway of information for the community.
Sutton County residents seek the library as a resource center for free and open access to unlimited information. The library will promote recreational reading and provide unbiased research resources.
The residents will view the library as a nurturing component of a town that supports the moral, ethical and successful future of our youth.
Mission
The Sutton County Public Library gives residents of all ages the means to continue to learn, meet reading interests, and use information; to get answers to their questions.
The Sutton County Public Library promotes life long learning and is committed to cost-effective information using traditional materials and technology.
Library Hours:
Monday, Tuesday, and Thursday / 8:00 am - 6:00 pm
Wednesday /  8:00 am - 5:00 pm
Friday /  8:00 am - 1:00 pm
Saturday /  9:00 am - 12 Noon
Sun. -- Closed
Deborah Brown, Library Director
Phone 325-387-2111
Fax 325-387-9044
E-mail suttoncopubliclibrary@gmail.com
Sutton County Public Library offers a collection of over 25,000 cataloged titles. We have popular fiction, non-fiction, large print, audios, compact discs, reference, youth and children's titles. We subscribe to several magazines and our local area newspaper.
We have a large range of paperbacks for adults and youth.
We also offer Inter-library Loans for materials that we do not house. We provide internet/computer services to our community as well as to travelers. Children's AWE Learning computers are available for ages 2-12. The library offers scanning, faxing, copying and laminating for a minimal charge.
Payment forms accepted are cash or check.